2022-07-28 8:30 am - 3:30 pm
Wandi
Wandi Community Centre, 302 De Haer Road, Wandi, 6167
Skills in Turning Enhancement Program (STEP)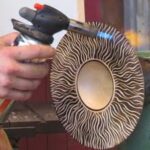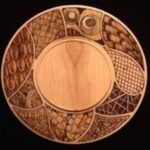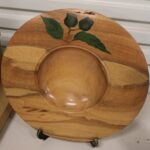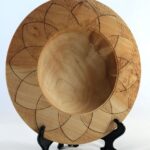 Embellishment
Module:

EM1
Date:

Thursday, July 28, 2022
Time:

08:30 am to 3:30 pm
Venue:

Wandi
Cost:

$50
Number of Attendees:

Minimum 7, Maximum 12
Trainers:

Robin Campbell, George Murphy, Jim Cameron
Skill Level:

This course is ideal for turners at all levels who want to learn embellishment.
Subject:

The focus of this session will be an introduction to embellishing
You will learn:
Texturing with Dremel or similar
Making and using templates for turning and design
Using marker pens on designs
Alternative embellishment ideas for this shape

colouring,
pyrography,
painting,
simple carving
piercing
You will work on a shallow bowl made to set measurements, which you will turn beforehand. (Instructions and drawing provided to participants).
Timber:
Participants are to supply their own timber. Please ensure the timber has no cracks or holes.
Jacaranda is always perfect, but plain camphor or any timber with a tighter grain that is light in colour.
Please bring along 2 examples, that way you can do the leaves and texturing during the morning and tackle something else after lunch that you can complete at home if necessary.
Tools:
Please bring a selection of general turning chisels, bowl gouges, spindle gouges, roughing gouge, parting, skews, abrasives, face mask etc.
What to Bring:
Tea, coffee will be available. Please BYO lunch as you probably won't have time to purchase lunch at a shop.
Next Steps:
Click on the link to access the Registration Application Form.
Click on the link for a pdf copy of this page
Successful applicants will be notified by email along with EFT payment details
Additional courses may be available as required