2021-09-24 8:30 am - 3:30 pm
Wandi
Wandi Community Centre, 302 De Haer Road, Wandi, 6167
Skills in Turning Enhancement Program (STEP) – AVOCADO
Module:
AV1
Date:

Friday, September 24, 2021
Time:

08:30 am to 3:30 pm
Venue:

Wandii
Cost:

$50
Number of Attendees:

Minimum 7, Maximum 12 (venue dependant)
Trainers:

Charles Broadbent and Ian moss
Skill Level:

This course is ideal for competent turners
Subject:

Turning an Avocado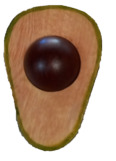 The course will cover a wide range of turning techniques: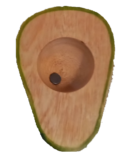 Spherical turning
Hollow turning
Split turning
Texturing and colouring
Fixing magnets
Participants will turn an avocado. This project should be completed in one day.
Tea, coffee will be available. Please BYO lunch as you probably won't have time to purchase lunch at a shop.
What to Bring:
MATERIAL
Timber blank (nut) Jarrah 50 x 50 x 150 (alternative – Native Pear, Mulga, etc)
Timber blank (avocado) Jacaranda 2 pieces 70 x 35 x 150 (alternative – Tuart, Blackbutt, Marri, Bullich, Native Willow)
TOOLS
Roughing gouge
10mm bowl gouge
10mm Spindle gouge
10x10mm Beading tool
Parting tool
Dremel 2mm Burr bit
Safety equipment
120 Vicmarc chuck
Material Supplied:
PVA glue
Newspaper
2 x 8mm magnets
8mm Steel Rod / Old bolt
Acrylic paint: Pine green, teal green, olive green, lacquer
Paintbrush
Square 2b pencil
Next Steps:
Click on the link to access the Registration Application Form.
Click on the link for a pdf copy of this page
Successful applicants will be notified by email along with EFT payment details
Additional courses may be available as required